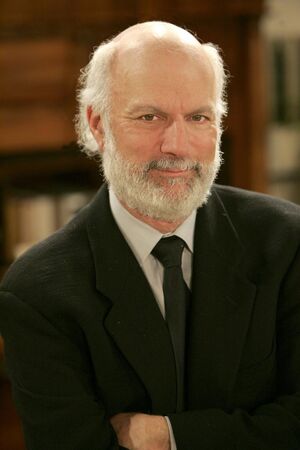 James Edward Burrows (born December 30 1940) is an American television director who has been working in television since the 1970s. He is one of the executive producers of Cheers.
Biography
[
]
Burrows was born in Los Angeles, California, the son of Ruth Levinson and Abe Burrows, who was a well-known composer, director and writer. Burrows is a graduate of Oberlin College. He also went to the Yale school of drama.
Burrows' style is best known for his comic timing, complex blocking for actors, and incorporating more sophisticated lighting in television studio shoots. He is also credited for expanding the typical multi-camera television shoot from three to four cameras.
Burrows has directed for many shows including:
1970s - The Mary Tyler Moore Show, The Bob Newhart Show, Rhoda, Laverne & Shirley, Taxi.
1980s - Cheers (which he also co-created), The Hogan Family, Night Court
1990s - Wings, Frasier,

Friends

, NewsRadio, Caroline in the City, Will & Grace.
2000s - The Class, Back to You, The Big Bang Theory, Single White Millionaire
Burrows directed all 194 episodes of the NBC-TV sitcom Will & Grace, which is a directing record.
Burrows has had cameo appearances in several of the shows for which he has directed. He also appears as a television director in the 2005 HBO series The Comeback. Burrows played himself on the series. Burrows has been nominated for fifteen Directors Guild of America awards, and for an Emmy Award every year since 1980, excluding 1997.
An episode of Scrubs (TV show)|Scrubs, "My Life in Four Cameras", had a character named "Charles James" in honor of Cheers creators Burrows and Glen and Les Charles.